Guinea Pigs and Bunnies make great Pets. They provide all of the love and other benefits that dogs and cats do, but often require less living space and time.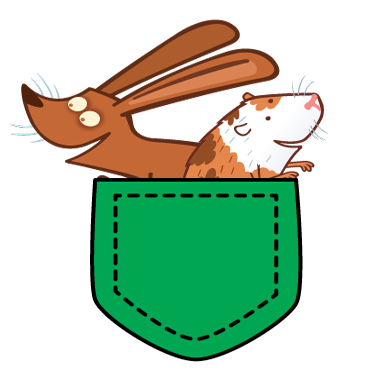 Hannah's Total Lifetime Care™ program for Guinea Pigs and Bunnies includes:

All preventive and illness/injury healthcare -- same medical coverage as for dogs and cats.
Option to add Guinea Pig and Bunny habitats at a discounted price. Call for more details.
Sourcing and matching from prequalified responsible breeders.
* Hannah's Total Lifetime Care for guinea pigs and bunnies only applies to guinea pigs and bunnies sourced by Hannah.