Sick or Injured Pet Plans
Sick or injured Pet? No worries!
Hannah usually can help at a much lower cost for you.*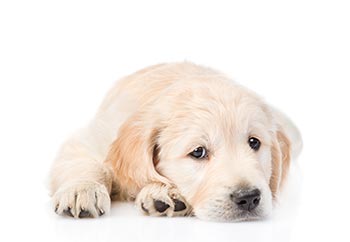 At your Pet's initial exam:
Hannah will provide a good faith estimate of the cost to address your Pet's immediate healthcare needs, which normally is significantly less than you would be charged elsewhere.
50% of the estimated cost will be deferred - Members only have to pay this amount if and when they leave our program.
Upon enrollment, Members can elect to pay the other 50% in 12 equal monthly installments or at the time of enrollment.**
Receive treatment for your Pet and relax!
If your Pet has a chronic condition that will require long term care or medication, we will provide a quote of the incremental monthly cost to you.
* Hannah accepts Pets with most pre-existing conditions, but reserves the right not to. Hannah does not accept aggressive Pets or Pets with certain back injuries, cancers, brain tumors or Parvo.
** Members that elect to pay 50% of the total cost to treat must remain in good standing for the 12 month period. Additionally, if Hannah needs to refer a procedure to an external Specialist, the Member may have to pay any cost that we pay to the third party at the time of enrollment (but this amount normally will be substantially lower than it would cost a Member to seek treatment on their own).